HANLON THE HERO IN TRIPLE OVERTIME- SENDS ICE PAK TO ATLANTICS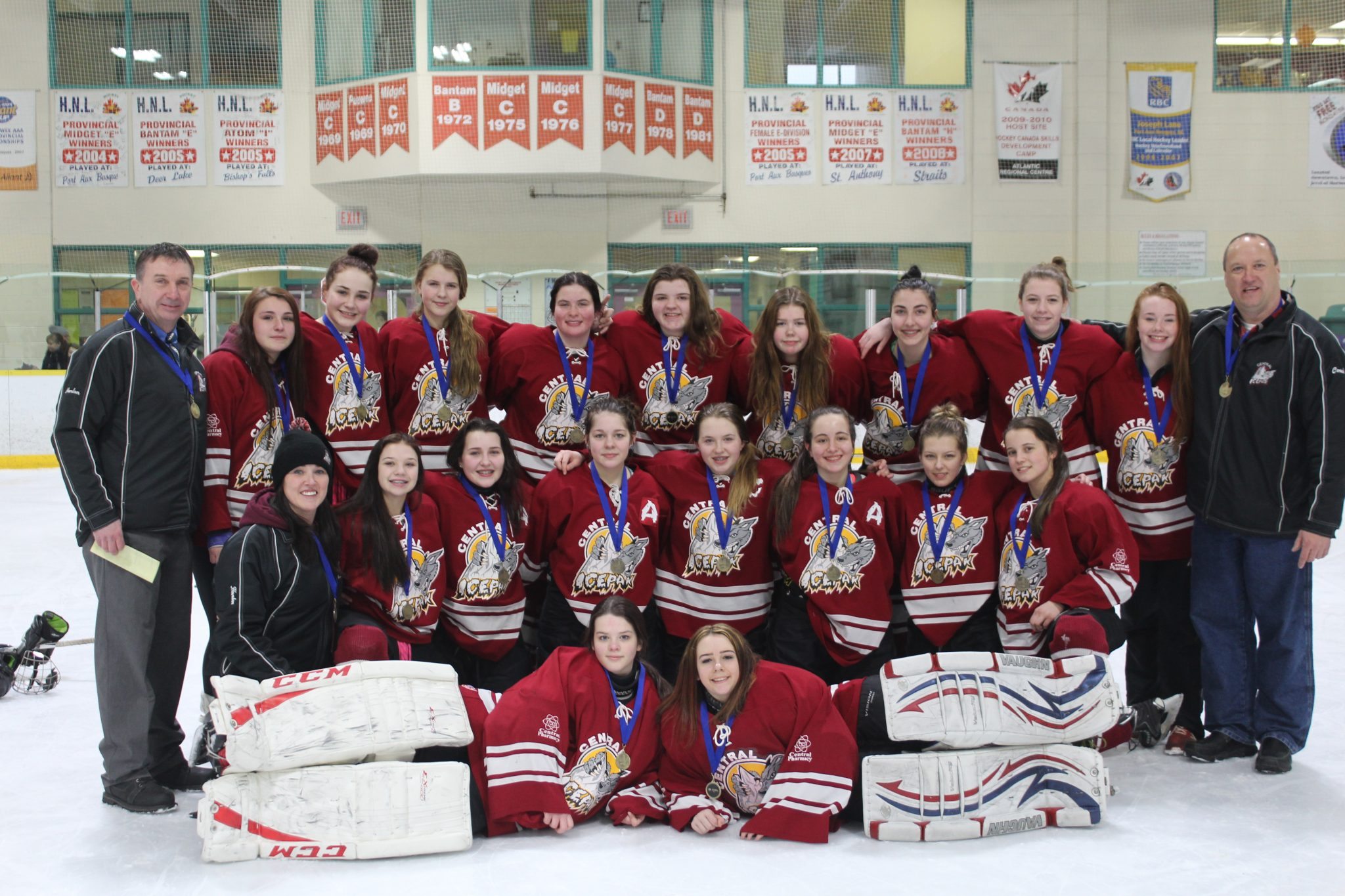 For Immediate Release
February 29, 2016
Grand Falls-Windsor, NL- Mackenzie Hanlon, of the Central Ice Pak, scored just 2:02 seconds into the third sudden victory overtime period in the Championship Game of the 2016 Bantam Female AAA Provincials played in Port Aux Basques on Sunday to earn the Ice Pak a 3-2 victory over the Eastern Ice Breakers.  The central regional team is made up of the best 13 and 14 year old female players.
The Ice Pak will represent Hockey NL in the Atlantic Regional Championship being held in Bridgewater, NS from April 7-April 10, 2016.   Team NL is the defending champs at the Atlantic event as the Ice Breakers won last year on home ice, in overtime as well.
The provincial tournament featured four teams.  The Ice Pak, Ice Breakers, Tri Pen Ice and host- Western Warriors.
For a complete list of Results, Standings and Statistics throughout the weekend, please visit Hockey NL's new provincial tournament website at the following link www.hnlprovincials.ca 
For more information, please contact:
Craig Tulk
Executive Director, Hockey NL
P.O. Box 176
Grand Falls-Windsor, NL
A2A 2J4
709-489-5512 office
709-486-0442  cell
709-489-2273 fax